Commercial Restoration
When you own commercial real estate, it is crucial to pay as much attention as possible to the areas of the property that are prone to becoming affected by water damage, mold, and sewage restoration. This can prove to be challenging when you do not live on the property. For those times when you need assistance, 911 Restoration will be there to provide commercial restoration. If you need emergency water damage repairs, technicians guarantee to arrive at your building within 45 minutes of receiving your call. The office is open 24/7/365 to make it possible for customers to call us the moment they need help.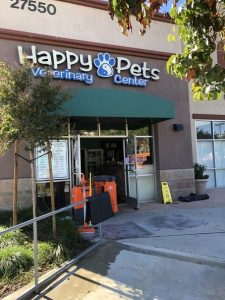 911 Restoration of Des Moines is trained to provide water damage restoration, mold removal, sewage backup cleanup, fire cleanup, and disaster restoration to customers in West Des Moines, Urbandale, and the surrounding areas.
As soon as technicians arrive on the scene, they will conduct a free visual inspection for the property owner. This initial assessment will allow repair techs to determine the extent of the property damage and provide you with an estimate of the repairs.
Getting prompt commercial restoration is crucial to real estate owners, especially if your property acts as your business. Technicians will respond quickly to mitigate the damage to get your business back up and running as soon as possible.
Customers can trust in our ability to recover their commercial property from any disaster. 911 Restoration employs IICRC certified technicians who have reached the highest standards in the industry set by the Institute of Inspection, Cleaning, and Restoration.
Along with working with experienced, qualified professionals, the entire organization is licensed, bonded, and insured, so every customer is protected in full. So, call 911 Restoration of Des Moines to receive comprehensive restoration services from a team that cares and understands your needs.
Emergency Commercial Flood Cleanup Services
Water-based disasters are the most common emergencies to affect commercial properties. Leaks and floods can cause extensive damage that requires professional commercial restoration.
Pipe bursts and plumbing issues can cause indoor floods that can lead to mold if it is not remediated right away. If your sewer line is clogged, then a backup can occur and create unsanitary conditions.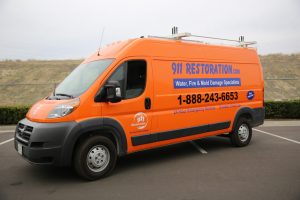 911 Restoration of Des Moines knows how vital it is to receive emergency water damage West Spring. Technicians will immediately conduct water extraction, drying, and dehumidifying services.
Getting the property thoroughly dried out is essential to the recovery process. Not only will repair techs use fans to dry out water damage, but they will initiate dehumidifying procedures to extract any lingering moisture.
Drying the property will assist in preventing mold infestations. However, sometimes, it is impossible to stop a mold colony from growing. In these cases, technicians will implement mold removal and decontamination services.
Mold can begin to grow inside a building in as little as 24 hours, making fast mold remediation essential in keeping you and everyone who spends time in the property safe.
The safety of our customers is the most critical aspect of any restoration job. Call 911 Restoration of Des Moines when you experience a water disaster in your commercial property today.
Guidance Through All Aspects Of The Commercial Restoration
When dealing with a flood, fire, mold, or any other property damage, it is essential to have a restoration company by your side, guiding you through the repair process. Not only is this assistance crucial to your property's recovery, but for your peace of mind.
The staff at 911 Restoration of Des Moines is capable of helping you with every aspect of the commercial restoration process.
Many customers have questions about insurance logistics. To make this process easy on you, a staff member will provide you with a free insurance consultation. By having a professional go over your insurance policy, you will be able to understand the coverage you are entitled to receive fully.
On-site technicians will help you take inventory of the damage to your property and belongings to create a list of your total losses. Submitting this lost itemization list to your insurance provider will allow you to get the most coverage out of your policy.
We will directly bill your insurance company, as well as file your insurance claim for you. Whatever you need assistance with, you can depend on our staff to facilitate your needs.
Call our IICRC-certified 911 Restoration experts of Des Moines as soon as you need commercial restoration in your building and technicians will turn your property damage into the Fresh Start you deserve!
Serving the communities of Altoona, Ankeny, Carlisle, Des Moines, Indianola, Pleasant Hill, Urbandale, West Des Moines and surrounding areas.