Water Damage in Altoona
When leaks and floods influence your home or business in Altoona, it is crucial to receive immediate water clean up service. If moisture sits on the surfaces of your property, it can cause extensive water damage and structural issues. 911 Restoration of Des Moines will prevent permanent damage with professional water restoration. Our technicians are available 24/7/365 to provide leak and flood cleanup in Altoona. Day or night, we will arrive within 45 minutes of receiving your call, ready to begin same-day water damage restoration.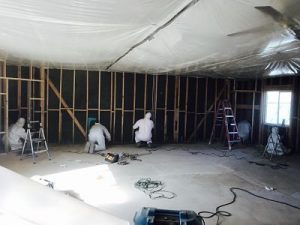 Our technicians will begin the water removal process by providing the property owner with a free water damage inspection. This assessment will allow us to formulate an estimate of the water damage restoration needed to recover your property.
We want you to feel confident in our ability to completely restore your home or business from even the most severe disaster scenarios. 911 Restoration of Des Moines employs IICRC certified technicians that have reached the highest standards in the industry.
When you hire 911 Restoration, you can rest assured that you will receive help from the most qualified water extraction company. Our entire organization is licensed, bonded, and insured, so we protect you under all circumstances.
911 Restoration has offices located nationwide that are all locally owned and operated. The technicians at the Des Moines office are experts at mitigating the local water damage issues that affect Altoona.
Whether you need assistance with house flooding issues or water cleanup in the basement, you can depend on our professionals to completely restore your property. So, call 911 Restoration of Des Moines to receive full-service water damage restoration in Altoona today!
Understanding the Causes of Basement Flooding
House flooding issues typically affect the basement. Along with making the space unusable, basement flooding can ruin your personal belongings and create safety hazards. All basements are prone to flooding, but by understanding the causes, you can prevent severe water damage and keep your possessions safe.
Plumbing leaks are one of the leading causes of basement flooding. A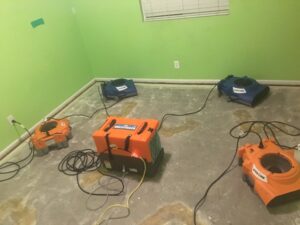 pipe burst, leaking waste line, broken appliance hose, and leaking water tank can all lead to basement water damage.
Leaky basement windows are another way water can invade the area. If your window wells fill up with water, the moisture can seep through the sill and into the basement and crawlspace.
A leaky property foundation can also lead to basement flood damage. If there are cracks in the foundation, excessive amounts of rain, outdoor flooding, and sewer backups can all cause water to seep into the basement.
If any of these incidents occur, it is crucial to receive emergency flood cleanup to minimize your losses and protect your health. Fortunately, 911 Restoration of Des Moines is prepared to conduct water damage restoration on a moment's notice.
Our technicians will immediately administer comprehensive basement flooding repairs as soon as we arrive. We will facilitate pack-out and storage services to ensure the safety of your belongings during the water removal process.
So, call 911 Restoration of Des Moines as soon as you need basement water clean up services. Through professional flood cleanup, our technicians will make your property look better than new!
Complete Restoration Service From a Water Extraction Company You Can Trust
There is more to water damage restoration than water extraction and drying procedures. Customer care is integral to the water restoration process, and 911 Restoration is committed to your satisfaction.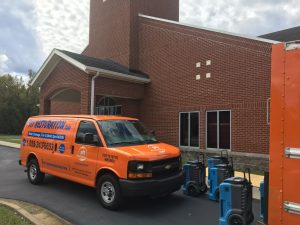 We understand that the water damage repair cost is of your utmost concern. To give you peace of mind, 911 Restoration consistently provides affordable water restoration rates and accepts all insurance.
If you need help filing your insurance claim, 911 Restoration of Des Moines offers free insurance consultations. A professional will go over your policy to ensure you understand the coverage you're entitled to receive.
The information your insurance provider obtains will determine the coverage it provides you. Our technicians will help you take inventory of your property damage to create an itemized list of your losses to submit with your claim.
Our staff members want to handle as much of the workload as possible. To help make the submissions process as easy as possible, we will file your insurance claim and directly bill your provider.
We will guide you through the entire flood cleanup process from start to finish. Our staff is available around the clock to answer all your questions and calm any concerns.
Call 911 Restoration of Des Moines when you need help from a team that cares and understands what you need from a water extraction company. We will show you that a Fresh Start is possible today!
Servicing the cities of Altoona, Ankeny, Carlisle, Des Moines, Indianola, Pleasant Hill, Urbandale, West Des Moines, and the surrounding areas.