Emergency Plumbing Services in Des Moines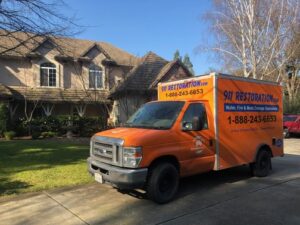 While some plumbing problems, such as a minor toilet clog, can be quickly fixed with DIY methods, emergency plumbing issues need to be swiftly addressed by a qualified professional. Water leaks and faulty pipe fixes should never be ignored. For Des Moines commercial and residential property owners who need immediate emergency plumbing services, trust the IICRC certified technicians at 911 Restoration!
With 24/7/365 availability, our team will be at your location within just 45 minutes, no matter if it's night or day. As soon as we arrive, we'll offer the property owner a free visual inspection and come up with an accurate estimate for the project. This way, you can rest assured that you'll never break your budget to fix your water damage West Spring woes.
Our team of specialists proudly serves the residents of Des Moines, Ankeny, Urbandale, Altoona, and the surrounding areas. With high-quality emergency plumbing services and a passion for people, 911 Restoration of Des Moines will always provide you with a fantastic experience. We want you to see the silver lining of this otherwise dire situation. By offering you the support and empathy you need and deserve, 911 Restoration always offers our clients a Fresh Start during trying times.
Call us today at 515-206-8720 to get help now! Our technicians are standing by to take your call.
Emergency Plumbing Problems Des Moines Homeowners Should Never Ignore
While you can probably fix a tiny sink leak by yourself, there are other plumbing issues you should never put on the backburner. Some emergency plumbing problems that require immediate professional repair include:
Water Leaks

Emergency Pipe Fixes

Leak Detection

Sewer Line Repair or Replacement

Sewer Backup

Sump Pump Repair

Gas or Electric Water Heater Repair

And More!
No matter what your plumbing problem is, 911 Restoration of Des Moines can efficiently get the job done. Our team of insured, licensed, and bonded technicians will work tirelessly to swiftly fix the issue to get your home or business back to a safe and comfortable condition.
If you need immediate emergency plumbing services, don't hesitate! Contact our offices today at 515-206-8720. We are standing by right now to help you!
Sympathetic and Swift Emergency Plumbing Services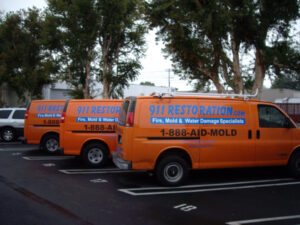 At 911 Restoration of Des Moines, our specialists are passionate about helping you. Whether you have a sewer backup or need emergency pipe repair, we're here to help.
Des Moines can suffer from frigid winter weather. When the temperatures drop, your plumbing system can suffer. Frozen pipes can crack and break, causing pipe bursts, indoor flooding, and water damage.
Trust our technicians to fix your pipes! 911 Restoration of Des Moines specializes in emergency plumbing, water damage restoration, and disaster restoration services. We are available around the clock to keep you and your loved ones safe. Our team offers comprehensive and complete water removal in both commercial and residential buildings.
Furthermore, 911 Restoration also specializes in mold decontamination. Interior water damage can encourage the growth of mold in pipes and mildew. Not only can this funky fungus devastate your building and belongings, but it can also harm your health. Mold exposure can cause allergy and asthma symptoms, coughing, wheezing, sneezing, upper respiratory infections, and other health issues. 
If you need your Fresh Start after a plumbing problem, call 911 Restoration of Des Moines today at 515-206-8720. We'll be at your doorstep within the hour to get your property back on track. Our crew is available 24/7/365 to offer support and sympathy in your time of need. We'll always put your needs at the center of our attention to alleviate your worry and stress. This is our commitment to you.
For all of your emergency plumbing needs, trust the technicians at 911 Restoration of Des Moines. Call us today at 515-206-8720. We'll be there to help you right away.
We proudly service the communities of Des Moines, Ankeny, Urbandale, Altoona, and the surrounding areas.