Water Damage Restoration
The weather patterns in Des Moines lead to instances of leak and flood damage in homes and business in the surrounding area, including West Des Moines and Urbandale. The spring and summer months are humid and filled with thunderstorms, while the winters are cold and snowy. There are opportunities for water to invade your property most of the year, making it crucial to call 911 Restoration of Des Moines as soon as you discover water damage. Our technicians are available 24/7/365 to provide you with emergency water damage restoration. When customers call the office, technicians are prepared to get to your property within 45 minutes.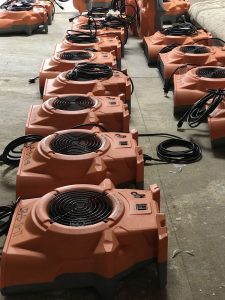 There is no time to waste when it comes to mitigating water damage, which is why technicians are ready to administer leak repairs and flood cleanup services around the clock.
Property owners will receive a free visual inspection as soon as technicians arrive, allowing the repair techs to assess the damage and determine the extent of the water restoration needed.
If you are experiencing a water disaster, repair techs will conduct same-day, water damage restoration to immediately get control of the situation. Whether the incident involves a pipe burst or a house flood, you can trust in our technicians to fully restore your home or business.
911 Restoration of Des Moines works with IICRC certified technicians who are qualified to complete water damage repairs in both residential and commercial flood cleanup properties.
On top of employing professionals that have earned the highest accreditation in the industry, the whole 911 Restoration organization is licensed, bonded, and insured for your protection.
Call the water damage company you can trust to assist you with complete water extraction, drying, and dehumidifying services today!
Business And Home Flood Cleanup Services Are Available Around The Clock
Between the harsh Des Moines climate and unexpected property mishaps, there is a big chance that you will encounter water damage in your home or business at some point.
Pipe bursts are a common problem in Des Moines, especially in the winter when the temperatures drop so drastically. Cold spikes can cause pipes to freeze and eventually crack, allowing gallons of water to flood the property.
When a pipe burst occurs in your home or business, it is vital to your recovery to reach out for professional water damage restoration. The longer water damage is left to sit, the more opportunity there is for structural damage and mold to prosper.
Most pipe bursts occur in the basement, an area that is already prone to be damp and humid. When a disaster adds floodwater to the situation, the chances of mold growing go up significantly.
Technicians will routinely check the area for signs of 911 mold restoration from the water damage. If the repair techs discover mold on the premises, rest assured they have the resources to eradicate the infestation efficiently.
By receiving immediate basement flooding repairs, you can significantly minimize your losses. Call 911 Restoration of Des Moines as soon as you need basement water removal services, and technicians will completely recover your property.
A Water Damage Restoration Company That Will Handle Everything
There is so much more to water damage restoration than just conducting water removal and carpet drying. As significant as those services are, it is just as important to focus on the customer.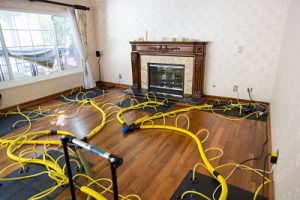 911 Restoration of Des Moines is just as concerned about providing exceptional customer services, as they are repairing your home or business. Understandably, dealing with a flood or leak can be challenging, but our staff is here to turn the experience into a positive one.
Our staff wants to make the water restoration process as easy for their customers as possible. One way we do this is by offering free insurance consultations to all customers.
By having a professional go over your insurance policy with you, you will have a better chance of understanding your plan and the coverage you are entitled to receive.
Documenting the damage is the best way to communicate the coverage you need to your insurance provider. Technicians on-site will assist you with taking inventory of your losses and creating a lost itemization list.
Staff members will submit your insurance claim for you and directly bill your provider, so you can have the time to focus on more critical aspects of the recovery process.
911 Restoration of Des Moines wants to be your trusted water restoration, service provider. Call the office today, and our staff will show you how a water disaster can be the first step to a Fresh Start!