Water Damage in Ankeny
The climate in Ankeny can be extreme from one season to the next. The spring and summer months are hot and rainy, while the wintertime is cold and snowy. These weather patterns make water damage a common problem in homes and businesses in the area. Fortunately, 911 Restoration of Des Moines is prepared to conduct water damage restoration in Ankeny at any given time. Our office is open 24/7/365, so you can call the moment you experience a water disaster. Day or night, our technicians guarantee to arrive at your property within 45 minutes of receiving your call, so you never have to wait long for help.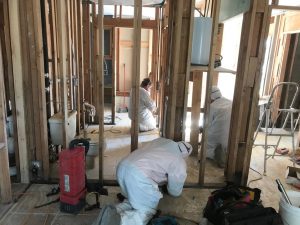 We start every job by giving the property owner a free water damage inspection. This initial assessment allows our technicians to formulate an estimate of the water damage restoration needed to restore your property.
You can trust in our ability to handle every aspect of the restoration job, from the water removal to the insurance claim. Our IICRC certified technicians have reached the highest standards in the industry as set by the Institute of Inspection, Cleaning, and Restoration.
911 Restoration wants you to feel completely at ease when you hire us. You can be sure that our staff understands exactly what you need from a water extraction company. Each branch is locally owned and operated, so our repair techs expertly understand the specific water damage issues that affect Ankeny.
We are qualified to perform water restoration in both residential and commercial properties. If your home or business experiences a rainwater leak or basement flooding incident, you can count on us to provide all the necessary water damage repairs.
There are no circumstances too complicated for us to handle. 911 Restoration has decades of experience conducting water clean up services. We will provide carpet drying, repair water damage on sheetrock, administer sewer flood cleanup, and take care of anything else your situation requires.
Call 911 Restoration of Des Moines when you need same-day, water cleanup and drying services. Our highly trained professionals will show you that a Fresh Start is possible!
Knowing How to Stay Safe in a Home Flooding Situation
When a flood impacts your home or business, professional water damage restoration is vital to your recovery. The risks presented by the disaster can affect both your property and your health.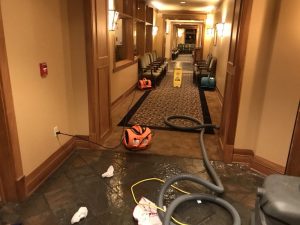 There are some things you can do to keep out of harm's way while you wait for 911 Restoration of Des Moines to provide flood cleanup in Ankeny.
Before anything else, you should turn off your property's main water valve. This will immediately cut off all water flowing through the plumbing system. Our service agents can talk you through this while they have you on the phone.
If possible, do not come into contact with the floodwater. Depending on the source, the water may contain toxins and bacteria that can potentially cause you and your pets to get sick.
It is also essential to keep away from electrical wiring and fixtures to avoid electrocution. Since standing water acts as a conductor of electricity, it is wise to wear rubber boots if you must walk through the floodwater.
Apart from all of these precautions, calling our technicians is the most critical part of staying protected against the effects of a flooding disaster. We will safely conduct the flood cleanup and repair any structural damages.
There is no need to put yourself at risk by cleaning up flood damage on your own. Call 911 Restoration of Des Moines, and we will provide you with emergency water removal and drying services today!
Customer Service is an Integral Part of Water Damage Restoration
Dealing with water damage is challenging. The only way to obtain peace of mind is to have a water extraction company by your side that you can trust to guide you through the repair process.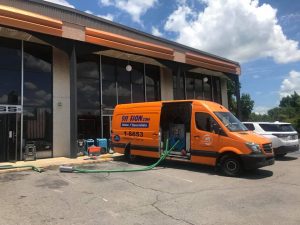 We understand that the more information you have, the more comfortable you will feel. To ensure your wellbeing, our staff members stay available to answer all your questions. You will find that our dedication to customer service is unmatched by any other water damage company.
First and foremost, you may have questions regarding the water damage repair costs. By conducting a water damage inspection, our technicians can give you an estimate of the services you need before any restoration work begins.
Along with consistently offering affordable water restoration rates, 911 Restoration of Des Moines also accepts all insurance. We believe that everyone deserves access to high-quality, inexpensive water damage restoration, and we aim to make that possible.
Our entire company is committed to spreading the Fresh Start attitude throughout Ankeny. It is our job to ensure you feel safe and secure while we conduct all the water damage repairs on your property.
Call 911 Restoration of Des Moines when you need leak repairs or flood cleanup from a team that cares about you. Our technicians will turn your water disaster into the Fresh Start you deserve today!
Servicing the cities of Altoona, Ankeny, Carlisle, Des Moines, Indianola, Pleasant Hill, Urbandale, West Des Moines, and the surrounding areas.