Water Damage in Indianola
The humid continental climate of Indianola makes for warm, wet summers and cold, snowy winters. These weather patterns create some level of precipitation each season, which can lead to water damage in homes and businesses throughout the area. When you need leak repairs or flood cleanup services, 911 Restoration of Des Moines can help. Our office is open 24/7/365, so you never have to wait for water damage restoration. Our technicians guarantee to arrive within 45 minutes of receiving your call, ready to begin same-day water clean up service.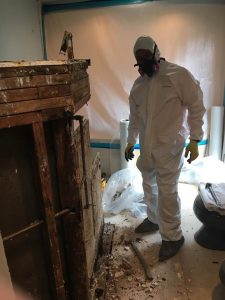 911 Restoration of Des Moines begins every job by giving the property owner a free water damage inspection. By visually assessing the affected area, our technicians will provide you with an estimate of the water damage repairs you need.
You can expect to receive full-service water damage restoration from highly qualified technicians. 911 Restoration employs IICRC certified professionals who are backed by the Institute of Inspection, Cleaning, and Restoration.
When you work with 911 Restoration of Des Moines, you will have peace of mind knowing you are safe in every situation. Our water extraction company is licensed, bonded, and insured for your full protection.
We want you to feel completely comfortable with all the leak and flood cleanup work conducted on your property. Since our office is locally owned and operated, we have experience mitigating water damage in the Indianola area and understand what you need to recover from any situation.
So, call our experts as soon as you need emergency water removal and drying services. Our technicians will show you that a Fresh Start is possible today!
Summer Humidity and Basement Water Damage 
Indianola experiences summer humidity levels that take a significant toll on your property and your basement, in particular. Thunderstorms that bring torrential rain to the area punctuate the season.
These seasonal rainstorms can cause house flooding, basement leaks,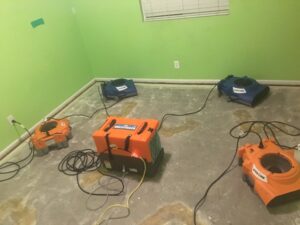 and mold growth. It is crucial to receive professional flood cleanup as soon as you notice signs of water damage anywhere in your property.
Mold thrives in wet conditions. If a storm soaks your furnishings, ceiling, or walls, the humidity can create mold and mildew growth within 24 hours of moisture exposure.
911 Restoration of Des Moines understands how the Indianola climate impacts homes and businesses. Our technicians will respond quickly with water damage restoration to minimize your losses and stop mold infestations.
You can depend on our repair techs to conduct basement flood repairs the same day we arrive. We will implement emergency water removal and drying services to create an inhospitable environment for mold.
If summer showers cause rain water leaks in the basement, our technicians will immediately contain the situation. Sheetrock is incredibly porous, and, when wet, it is a breeding ground for mold. To stop an infestation, we will repair water damage on sheetrock and replace it with new, dry material
Basement flooding incidents require meticulous drying and dehumidifying services to prevent mold and rot from taking over the space. So, call 911 Restoration of Des Moines as soon as you notice signs of leak or flood damage in your basement. We will get the area dry, clean, and mold-free right away!
A Water Damage Restoration Company That Understands Your Needs
911 Restoration has been in the water damage restoration industry for decades. Our technicians have seen every possible situation involving water leaks, house flooding, and plumbing problems.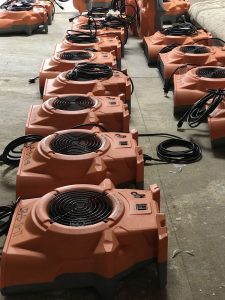 We understand what your property needs to recover from the most severe conditions. You can trust our technicians to implement water clean up services that deal with every aspect of the restoration procedure.
Not only will we provide you with high-quality water restoration, but our staff members will help you file your insurance claim. 911 Restoration of Des Moines offers free insurance consultations so that you understand your policy fluently.
While we provide affordable water damage repairs, 911 Restoration also accepts all insurance. We have worked with all types of insurance companies over the years and know exactly what information is required to get you the best possible coverage.
Our technicians will help you take inventory of the damage to your property and belongings to create an itemized list of your losses. We will submit this information along with your insurance claim and directly bill your provider.
Call our water extraction company when you need help from the most qualified professionals in the industry. We will provide thorough leak and flood cleanup in Indianola to ensure you receive a Fresh Start today!
Servicing the cities of Altoona, Ankeny, Carlisle, Des Moines, Indianola, Pleasant Hill, Urbandale, West Des Moines, and the surrounding areas.