Fire Damage Restoration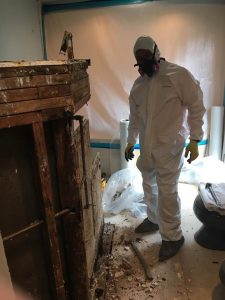 Fire and smoke create damage too severe for you to repair on your own. Even a seemingly minimal kitchen fire will create significant ash and smoke damage that requires professional assistance. 911 Restoration of Des Moines understands the urgency of fire damage restoration and their technicians are ready to provide you with prompt service. Fire cleanup includes smoke, ash, and odor removal, as well as water damage repairs. Fire hoses typically create severe flood damage that requires professional water damage restoration. Customers can depend on 911 Restoration to provide them with thorough, comprehensive, fire damage repairs.
Technicians will provide property owners with a free fire damage assessment. This examination includes an inspection of the fire and smoke damage, as well as a survey of any water damage West Spring created by the fire department.
Customers can trust that our technicians are qualified to handle every aspect of the fire disaster. 911 Restoration employs IICRC certified professionals who are backed by the Institute of Inspection, Cleaning, and Restoration.
All of our customers must know that they are in the most capable hands, which is why the entire organization is licensed, bonded, and insured for your protection.
Our technicians will treat your property as if it were their own, making sure to handle your personal belongings with care during the fire cleanup procedures.
Whether you live in West Des Moines, Urbandale, or anywhere else in Des Moines, 911 Restoration is capable of providing full-service, property restoration. Call the team that will provide you with the fire damage restoration needed to recover your home or business from any disaster.
Understanding How Property Fires Get Started
Property fires can start in a variety of ways, and understanding the circumstances that contribute to these instances can help you implement fire prevention strategies.
The kitchen is the area where most fires take place. Pots and pans can overheat, unattended stoves, grease can catch on fire, and food can burn. It is crucial never to leave your stovetop unattended.
Portable heaters are as risky as they are convenient. They need to be left at least three feet away from any flammable object, such as furniture, drapes, blankets, pillows, and rugs. Get your furnace inspected annually to make sure it is working correctly.
Electrical problems are another common way for fires to start inside homes, businesses, and other structures. A faulty machine, frayed cord, overloaded electrical outlet, and damaged extension cord can all lead to indoor fires. Regularly check all the power points in your property and electrical wires that are in use.
Human error accounts for a significant amount of home fires. Leaving a lit candle unattended, dropping a cigarette inside, finding a child playing with matches, or a barbecue can all end in a fire disaster. All you can do is try to stay as present and aware as possible.
By keeping this information in mind, you can hopefully prevent fire and smoke damage from affecting your property. However, sometimes accidents happen and when they do, you can call 911 Restoration of Des Moines for full-service, fire damage restoration today.
A Restoration Company That Will Take Care Of Every Aspect Of Your Fire Damage
911 Restoration of Des Moines puts all its effort into making sure their customers are taken care of from start to finish. Understandably, it can be overwhelming and confusing to deal with the aftermath of a fire, but our staff will assure you that they will take care of everything.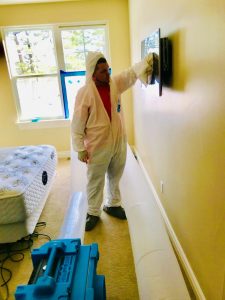 On-site technicians will provide complete property restoration services. They will repair any structural damage, clean away smoke damage, extract floodwater, remove soot and ash, and thoroughly dry the area.
If you need us to remove your undamaged belongings to keep them protected during the fire damage restoration, the repair techs will facilitate the pack-out and storage procedures.
Technicians will also assist you with taking inventory of your losses to create a lost itemization list. When the time comes, this list will help you get the most coverage from your insurance provider.
Insurance is an important aspect of the fire cleanup process. 911 Restoration offers free insurance consultations to all its customers. By having a professional go over your policy, you will better understand the coverage you are entitled to receive.
Staff members will submit your insurance claim to your provider for you, as well as bill your insurance company directly. We will do whatever we can do to make this whole ordeal easy on you.
Call 911 Restoration of Des Moines to receive help from a team that will guide you through the entire fire cleanup operation. Our technicians will show you that fire damage restoration can be the catalyst to the Fresh Start you deserve.