Water Damage in Des Moines
911 Restoration of Des Moines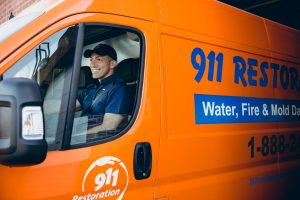 The humid continental climate of Des Moines causes hot, wet summers and cold, snowy winters. Weather patterns can become extreme, leading to thunderstorms, freezing temperatures, heavy snowfall, and torrential rainfall. Under these circumstances, homes and businesses are at risk of becoming impacted by water damage mold, pipe bursts, and floods. 911 Restoration of Des Moines is prepared to provide the community with expert restoration services, whether you live in West Des Moines, Urbandale, or any of the surrounding areas. The office is open 24/7/365, where they have technicians waiting to respond to your emergency. If you are experiencing a water-based disaster, repair workers will arrive at your property within 45 minutes of receiving your call. Call us at (515) 206-8720 and allow us to offer you a free visual inspection.
Technicians will never keep their customers waiting when they are amid a water crisis. They are prepared to administer same-day, water remediation services for situations involving property leaks, flood damage, and sewage overflows.
Even if you need non-urgent, restoration services, such as old removal, fire and smoke cleanup, or property damage repairs, 911 Restoration will respond promptly. Property owners will receive a free visual inspection as soon as technicians arrive on the scene, allowing them to determine the extent of the damage and formulate an estimate for the repair work. Customers can be confident that they are in good hands when they hire our restoration company. 911 Restoration employs IICRC certified technicians and is licensed, bonded, and insured for your protection.
Each branch of our nationwide restoration company is locally owned and operated by a staff that is knowledgeable about the specific services the Des Moines community requires.
Call 911 Restoration of Des Moines when you need expert restoration assistance from a team that cares and understands what you need to recover from any disaster fully.
Water Damage Restoration
Living in an area with such high precipitation levels automatically puts the homes and businesses in the region at risk of experiencing rainwater leaks and indoor flooding.
Fortunately, the technicians at 911 Restoration of Des Moines are ready to clean up water damage on a moment's notice. It doesn't matter if it's day or night, they will assist you with immediate water cleanup services. Call us at (515) 206-8720 and see how we can help.
Customers can expect to receive complete water extraction, drying, and dehumidifying services. Technicians will repair any structural damages and check the premises for signs of mold.
When you work with our crew members, you will never have to wait longer than 45 minutes for emergency water damage restoration. Technicians administer fast and efficient flood damage cleanup to minimize your losses and prevent mold.
Call the team you can trust to execute a water restoration strategy that is sure to recover your property in full, no matter how severe the situation may appear.
Service area map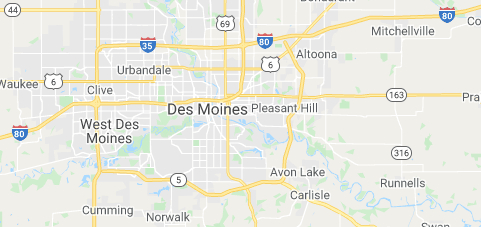 Sanitization Services & Disinfection Solutions
Thanks to its global spread, the coronavirus pandemic has managed to negatively affect everything from businesses to individuals. Since this is the case, the only viable solution is everyone working together to do their part. Everyone can contribute by working to maintain their personal hygiene at a minimum.
Property owners can go even further by making sure they keep their buildings sanitized according to protocols. By doing so, they will ensure the people who come and go remain as protected as possible. That's why 911 Restoration of Des Moines is standing by to provide sanitization services in addition to various disinfection solutions for both residential and commercial properties. All of our technicians maintain full compliance with all current CDC and EPA protocols in an effort to provide optimal results with our sanitization services. We can beat this problem by working together. Trust in our technicians to deliver a peace of mind you can count on.
Mold Removal
Mold is a common problem many property owners in Des Moines have to deal with in the spring and summer. The humidity rates end up creating the perfect environment for mold production.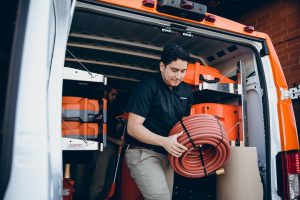 It can be almost impossible to prevent mold from growing under such humid conditions. However, 911 Restoration can eradicate an infestation as soon as you notice signs.
Technicians know precisely where in your property to look for mold colonies, and they are prepared to go in the attic, crawlspace, air ducts, and anywhere else that required to administer mold removal services thoroughly.
You can trust that the repair techs will meticulously conduct mold decontamination, leaving your home healthy and clean when they are done with it.
Call our mold experts at the first instance of mold and mildew inside your home or business, and they will work diligently until your property passes our mold clearance test. Call us at (515) 206-8720 and see how we can help.
Sewage Backup and Cleanup
There might not be a more unpleasant scenario for a property owner to deal with other than a sewage backup in your home or business.
Not only is sewage grossly unpleasant, but it presents specific health risks that have the potential to affect anyone that comes into contact with it.
By reaching out to 911 Restoration of Des Moines, you can have total peace of mind that you and your loved ones will stay safe amid a sewage overflow. Our repair techs will administer thorough sewage backup cleanup services to decontaminate and sanitize your property.
Technicians will safely remove the wastewater, repair any water damage, and deodorize the space, leaving it smelling fresh and looking clean.
There is no reason to expose yourself to dangerous black water. Call 911 Restoration of Des Moines when you are affected by a sewage backup and repair techs will arrive quickly, ready to provide sewage cleanup today.
Fire and Smoke Damage Restoration
When you are faced with the aftermath of a fire, there is no question that you need the help of professionals to recover your losses.
Along with ash, soot, and smoke damage, your property may experience significant water damage due to the impact of the fire department during the extinguishing process.
911 Restoration of Des Moines is capable of addressing every aspect of the fire damage, from cleaning away smoke stains to extracting floodwater and everything else in between.
Fire and smoke damage tends to create a foul odor that permeates the entire structure. Our technicians will effectively remove that smell, as well as cleaning all signs that smoke was ever present.
Make us your first call after the fire department has put out the flames. Technicians will provide you with the fire cleanup services required to get your property looking even better than new. Call us at (515) 206-8720.
Disaster Restoration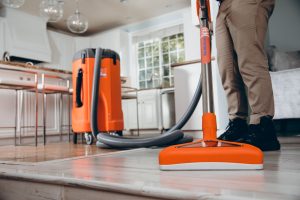 There is no way to predict just how damaging the impact of a disaster may be. Even if you take all the necessary precautions, there are just some situations you can't plan for.
The seasons in Des Moines bring with them the possibility of distinctly different disasters, all who have the ability to cause immense destruction to structures in the area.
Most of the natural disasters have the ability to cause considerable water and property damage in your home or business. When dealing with these circumstances, immediate action is required.
911 Restoration of Des Moines wants the community to know that help is just a phone call away, no matter if you are facing a tornado, blizzard, or flood. Technicians will respond with urgency, fully prepared to conduct extensive disaster restoration services as soon as they arrive.
Let our team members guide you through the recovery process. They will give you the peace of mind you need to get through any disaster.
Commercial Restoration
Owning commercial real estate is considerably different than being a residential property owner. There are many moving parts when it comes to commercial properties, with usually various people coming and going from the premises.
It is not possible to always control all the elements in your commercial building, especially if it is a space where other people live or work. These variables make the risk of experiencing property damage go way up, making access to a reliable restoration company crucial.
911 Restoration of Des Moines is the restoration company you can count on to execute a remediation strategy that will get your commercial property back up and running quickly after it has become damaged.
Water damage and sewage backups are two of the most common issues to occur inside commercial properties. Our technicians are experts at mitigating these issues, and they are confident they can do so quickly and efficiently.
Call 911 Restoration of Des Moines at (515) 206-8720 when you need thorough commercial restoration from professionals who fluently understand pipe bursts, flood damage, and sewage overflows. They will show you that property damage can actually be the beginning of a Fresh Start.